Staff and Board of Directors
Miriam Deming, Choral Director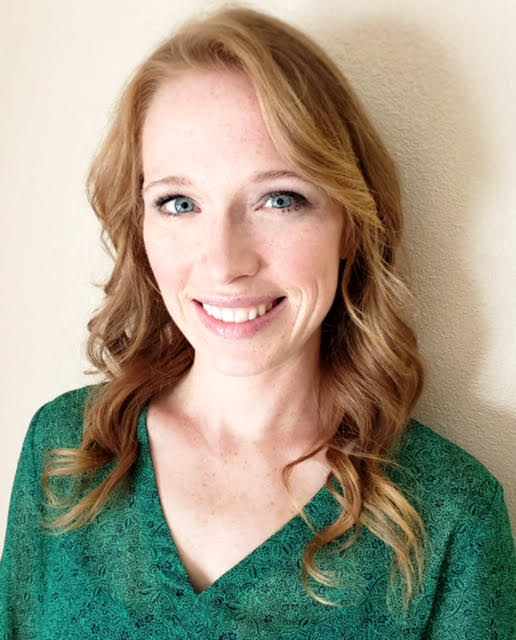 Miriam Deming graduated from Colorado Mesa University with a BA in Vocal Performance and Music Education. Previously, she was the choir director at Bookcliff Middle School for 8 years and at Mount Garfield Middle School for one year. In addition to teaching choir in public schools, she has also taught private voice lessons for over 15 years. She enjoys performing, having recently sung with the High Desert Opera in Nunsense and as Donna in Mamma Mia and sings in concerts with the Western Colorado Chorale and Mariachi San Jose, among others. Miriam believes in the power of music and the arts to change lives and is very passionate about Charisma Chorus. When not singing or teaching, you can find Miriam spending time with her husband and two children or off on an outdoor adventure!
Board of Directors
Lori Summers, Board President
Lori Summers is the Chair of Charisma Chorus's Board of Directors. She has lived in the Palisade area since 2014. Prior to that, she lived in Gunnison Colorado for 19 years; however, she was born and raised in the Clifton/Palisade area. She has been married to Marc Summers for 12 years. She has 3 adult daughters, a son, and two grandsons. Her career path has mostly involved working with children. She has a degree in Psychology from Rollins College in Florida. Over the past 29 years, she has worked with families in need, worked at and directed a child development center and preschool, directed Colorado Bright Beginnings of Gunnison, led youth and adult mission teams to the Dominican Republic, created and facilitated a youth coalition in the high schools to promote healthy choices and most recently worked with children who have experienced a lot of trauma. She currently supervises the Mentoring and Life Skills department at Ariel Clinical Services. She has also spent time working for the District Attorney's office. Lori's hobbies include painting, hiking and biking, playing the piano and singing, gardening, and raising farm animals. She is very passionate about creating change and positive progress in the Grand Valley. She loves children and believes that music can be transformational and follows people their entire lives. She is very excited about Charisma Chorus and what it will bring to this community.
Geri Anderson, Interim Treasurer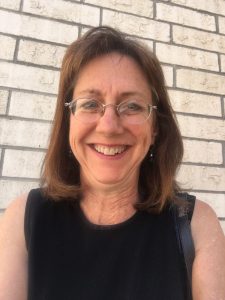 Geri grew up in Palisade. She earned a B.S. in Accountancy from the University of Denver, which she attended as a Boettcher Scholar after graduating from Palisade High School. A former CPA in Colorado and Texas, she has worked for CPA firms auditing banks, nonprofits, and governmental entities. Additionally, Geri has directed or supervised internal audit at two financial institutions. Geri helped found Charisma Chorus Inc. in 2019 and served as Executive Director until mid-2021. She is passionate about providing vocal music to youth. She manages an accounting office in New Jersey, remotely, from her residence in rural Arkansas. She is the proud mother of three grown children.
Scott Betts, Board Member
Scott earned his Bachelors in Music Education with an instrumental emphasis in 1977 and a Masters in Music Education in 1984 at UNC. He then moved to the Grand Valley, where he taught at local middle and high schools for 30 years. In 2003, his seventh grade choir was chosen to perform at CMEA. In the spring of 2014 he retired from teaching orchestra and choir at Redlands Middle School. Scott performs as a trumpeter and vocalist with numerous groups in the area, and sings and plays the guitar with his jazz quartet, Hot Tub Jazz. For 17 years, Scott sang tenor with the madrigal group, the Revelers. He has been conducting with High Desert Opera since the summer of 2008. Besides music, Scott's hobbies include exercise and dancing the Argentine Tango with his wife Alice.
Joey Stafford, Board Member
Joey grew up somewhere between the city of the blues and the city of country music. Throw in a splash of old gospel music and a load of old musicals and you get a girl who grew up loving to sing and dance. So it's no wonder that later she got her BA in Vocal Music Performance at CMU and has done her share of performing in operas and musical theater all over the world! She loves to share her love of the art with everyone and hopes that others will find their love of performing arts as well. Joey's favorite things include traveling the world, square dancing and round dancing and any kind of dancing she try her hand at, wine tasting, hiking, being on and in the water, and of course her dogs and cats. She's been known to paint rocks and leave them on hikes for others to find.
***We are currently seeking a Vice President and Treasurer! Please e-mail charismachorus@gmail.com if you are interested!